11 PM, May 16, 2016
Article by Austin James
It seems that everyone in Cincinnati has heard about the broken attendance records, but what does the team look like? The games get all the coverage in the world, and somehow no attention is paid to the team or where they stand in the USL.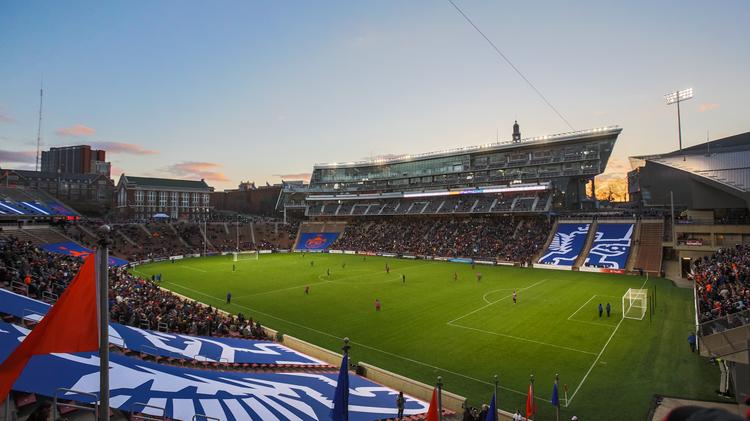 FCC has played 9 games this season (their tech department seems to be a little behind, their website has only posted results for 8), and they hold a 5-2-2 record in their inaugural season. The team won its most recent contest against Pittsburgh 1-0. This match was dubbed an orange out and, shocker, broke the USL attendance record... AGAIN. The team enjoyed a loud and rowdy Nippert Stadium because you know that the only things that 23,375 Cincinnatians agree on is beer tastes great and Pittsburgh is the scourge of the Earth.
But anyway, back to the team. FCC is currently sitting in second place in the East, trailing only Louisville City FC (6-1-2). The club lost to Louisville 3-2 in their second home game early this season. Sean Okoli leads the team with 3 goals, followed by Jimmy McLaughlin, Austin Berry, and Andrew Weideman. Okoli is arguable the team's most promising talent and was made famous early this season after netting and incredible scissor kick.
So, if FCC can hold their current position in the standings, they would earn a first round bye in the USL playoffs. However, its pretty early in the year and Charlotte Independence is nipping at Cincinnati's heals, as they only lead once you move to the third tiebreaker. They can fall to sixth in the conference and still make the playoffs, which require wither 3 or 4 wins for a championship based on seed.
So there is a quick update on the state of the team; nothing too detailed, but it'll keep you a little more informed than the drunk fan sitting next to you yelling for a "holding flag".
FC Cincinnati's next league game is at Charlotte Independence this Saturday, May 21; however, the team plays this Wednesday the 18th at 7PM against Indy Eleven NPSL in the Lamar Hunt US Open Cup at Nippert Stadium.